Studying Drug Metabolism: Cytochrome P450 Assays
Cytochrome P450 (CYP) hemoproteins constitute a family of isozymes that transform a wide variety of drugs. Due to their omnipresence in virtually all tissues they have emerged as an important determinant in adverse drug interactions.
antibodies-online offers a number of isoform-specific Cytochrome P450 Assays. These assays measure Cytochrome P450 enzyme activity in cells, tissues and membrane fractions. Cytochrome P450 is a major target for drug development.
Below you may find a list of Cytochrome P450 Assays by isoform.
Also of interest: Microsome Isolation Kit
Validation data for CYP3A4 Assays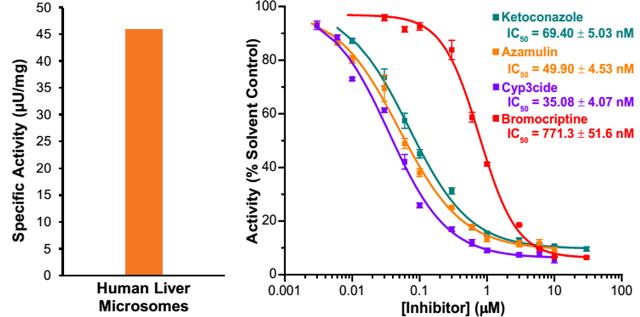 We offer a
wide range
of
high-quality ELISA kits
for
various targets and sample types