Lateral Flow Antibodies
Lateral flow tests are rapid immunochromatographic tests in strip format. They enable the detection of diverse analytes within just a few minutes. In addition to rapid results and ease of use, the advantages of lateral flow tests are low cost and high validity. Since they can be performed without complex infrastructure, they have versatile applications as point-of-care tests (POCT).
antibodies-online offers a wide range of high quality antibodies suitable for utilization in lateral flow assays. Discover our antibody pairs suitable for lateral flow applications in the table below!
Lateral Flow Antibody Pairs
| Capture Antibody | ABIN | Clonality | Detection Antibody | ABIN |
| --- | --- | --- | --- | --- |
Inquire Bulk Options
What is a Lateral Flow Test?
Lateral Flow Assays provide a simple and fast way to test a liquid patient sample, such as blood, urine, serum, saliva, sweat or other fluids, for a specific analyte. The first lateral flow test that entered the market was the Clearblue 1-step test in 1988 as a home test for the detection of the pregnancy hormone. In the past years, the technology has been utilized to great success in detection of infectious diseases, especially SARS-CoV-2.
How Does a Lateral Flow Immunoassay Work?
Lateral flow tests are another variation of the ELISA in which antigens are immobilized on a strip of cellulose or other suitable matrix. As with other immunological assays, the test method is based on an antigen-antibody reaction.The sample is applied at one end of the strip and any antibodies present diffuse along it until they reach the position where the appropriate antigen is immobilized. Antibodies specific for the antigen bind to and remain at the site of the antigen and are visualized using labeled detection antibody.
What is the Process of Assay Development?
The development of a lateral flow (LF) assay typically involves several key steps. First, the selection of appropriate antibodies or other binding molecules is essential, as they determine the assay's specificity. Next, these biomolecules are conjugated with labels, such as colloidal gold nanoparticles or fluorescent molecules, to enable visual or instrument-based detection. The assay components, including the conjugated biomolecules, sample pad, conjugate pad, membrane, and absorbent pad, are assembled onto a nitrocellulose membrane. Finally, optimization of the assay parameters, such as sample volume, flow rate, and reaction time, is performed to ensure reliable and sensitive detection of the target analyte.
Antibody Selection for LFA Assays
The selection of the appropriate antibody pair is an important step in the development of an LFA. The antigen must be detected with high specificity and sensitivity in an often-heterogeneous sample. Monoclonal antibodies produced from a single B cell show high specificity for a particular epitope on the target and low cross-reactivity. To compensate the lower sensitivity if a mAb is used for capture instead of a poly, multiple mAbs can be combined in an Assay. By capturing different epitopes, the specificity can be increased. Another advantage of mAb is their infinite availability and the possibility to reproduce the antibodies without changes between different batches. They are also better suited for conjugation.
Polyclonal antibodies often have the advantage of being cheaper and having higher affinities for the antigen because they recognize different epitopes. This also allows the recognition of differences in the antigen, e.g. different species, variants or modified proteins. But it also may lead to a higher cross-reactivity, which may be desirable for a family of targets or its metabolites. The disadvantage of pAbs is batch-to-batch variation, as the immune response can vary from animal to animal and from bleed to bleed. The supply of a polyclonal cannot be guaranteed for a lifetime. The antibody must also be highly stable to withstand the various conditions to which it is exposed during the production and storage of the LFA.
antibodies-online offers a wide range of high quality antibodies suitable for utilization in lateral flow assays. The focus of our portfolio lies on antibodies against compounds of the human body as well as various viruses. In addition, we also offer antibodies against fungi and bacteria. Discover our complete portfolio down below or utilize the table of antibody pairs for lateral flow above.
Especially for Lateral Flow Asssay development: Bulk price options available!
Reporter Particles for LFA Assays
The most common label used for visual assays are Gold nanoparticles. For Lateral flow tests, particles of different sizes and shapes can be used. Larger particles can result in a stronger signal and thus increase sensitivity, while at the same time being less likely to pass through the membrane. Particles with a size between 20 nm and 500 nm are therefore optimally suited. The gold surface has a natural affinity for antibodies and other proteins, facilitating the preparation of conjugates.
The traditional method of binding proteins to colloidal gold is the commonly used passive adsorption. By using different forces between molecules and surfaces at a certain pH (e.g. van der Waals and ionic forces) bind antibodies spontaneously the surface of gold nanoparticles. To ensure complete loading of the particles, the antibody is typically added in excess. This has the disadvantage of requiring more antibodies to produce the conjugates
An alternative offers covalent binding of the antibodies to the surface. Carboxyl-functionalized nanoparticles are the recommended choice for establishing covalent connections. Utilizing carbodiimide activation chemistry (EDC/Sulfo-NHS), antibodies can be permanently attached to the surface of colloidal gold that has been modified with carboxyl groups. This surface employs EDC and sulfo-NHS reactive entities to create amide bonds, linking the carboxylic acid on the nanoparticle to the primary amines found in the lysine residues of the antibody or protein. Typically, an IgG antibody contains 80-100 lysine residues, with approximately 30-40 being accessible for EDC/NHS binding. The advantages over passive binding are more stable conjugates, even in harsh conditions. The conjugates are easier to reproduce and less antibody is required. The covalent binding chemistry also allows better control of the antibody-to-particle ratio, which is also important when optimizing the sensitivity of competitive assays. antibodies-online is able to support your lateral flow assay development. The Gold-in-a-Box™ Conjugation Kit enables optimal binding of an antibody/protein to our Naked Gold 20 nm and 40 nm highly concentrated gold sols, while retaining a high degree of specific activity through adjusting the pH of the gold sols to slightly above the isoelectric point of the coating antibody/protein.
Gold Antibody Labeling Kits
Product
Cat. No.
Application
Quantity
Price
Datasheet
Cat. No. ABIN5665091
Application Con
Quantity 18 mL
Cat. No. ABIN5665093
Application Con
Quantity 18 mL
Cat. No. ABIN5665095
Application Con
Quantity 18 mL
Cat. No. ABIN5665094
Application Con
Quantity 44 mL
Cat. No. ABIN5665097
Application Con
Quantity 44 mL
Cat. No. ABIN5665092
Application Con
Quantity 100 mL
Cat. No. ABIN5665096
Application Con
Quantity 100 mL
Control Lines for LFA Assays
A reaction must also be detected in the control window in sandwich format (C), independent of the result of the test window (T) ,respectively the presence of the analyte, to ensure that the procedure runs smoothly and the test is performed correctly. The control antibody bound on the pad should be directed against the species from which the primary antibody originates. This secondary antibody binds the conjugated primary antibody, resulting in a visible signal in the control line. If your conjugated primary is derived from mouse, the secondary must be directed against mouse, e.g. a rabbit anti-mouse. Lateral flow tests can be used both qualitatively and quantitatively. This is done by interpreting the band intensity of the analyte using an optical reader.
Controls for LFA Assays
Product
Application
Cat. No.
Datasheet
Application ELISA, IHC, WB, LF
Cat. No. ABIN102001
Application ELISA, IHC, WB, FM, IP, LF
Cat. No. ABIN101983
Application ELISA, IHC, WB, FACS, FLISA, FM, IP, LF
Cat. No. ABIN101738
Application ELISA, IHC, WB, LF
Cat. No. ABIN2669853
Application ELISA, IHC, WB, LF
Cat. No. ABIN101875
Application ELISA, IHC, WB, LF
Cat. No. ABIN102249
Application ELISA, IHC, WB, LF
Cat. No. ABIN101205
Application ELISA, IHC, WB, LF
Cat. No. ABIN100803
Application ELISA, IHC, WB, LF
Cat. No. ABIN101757
Application ELISA, WB, LF
Cat. No. ABIN7447563
What are the Fields of Application for Lateral Flow Assays?
Lateral flow tests are widely across many industries sectors for point of care testing, including pharma, environmental testing, animal health, food and feed testing, and plant and crop health. As they can be performed by professionals, trained users or even patients, regardless of the equipment, lateral flow immunoassays are of particular value in medical diagnostic. Lateral flow tests are the most used type of rapid diagnostic test, a medical diagnostic test that is quick and easy to perform and used to confirm the presence or absence of a target analyte, such as pathogens or biomarkers in humans or animals. The purpose defines the type of assay which is being utilized:
Sandwich Assay
The sandwich format is commonly used in lateral flow assays when you want to detect a specific target analyte, such as a protein or a biomolecule, that may be present in a sample and if at least two epitopes are available for binding. This format is particularly useful when you have an antibody or another recognition molecule (the capture antibody) that can specifically bind to the target analyte. The sandwich format is advantageous for lateral flow assays because it provides high specificity, allowing for the detection of specific target analytes even in complex samples. One antibody is immobilized at the test line and the second antibody, and a second antibody is conjugated to the nanoparticle. The resulting signal intensity is proportional to the amount of detected analyte in a sample.
Competitive Assay
A competitive format in lateral flow assays is used when you want to detect the presence or concentration of a small target analyte in a sample. For antibiotics or other small molecules, there are often not enough binding sites accessible on the molecule. For this assay format a the analyte is immobilized on the test line and the nanoparticle conjugated antibody will either detect the analyte in the sample are rinsed away (no visible signal=positive result) or bind to the analyte on the test line (visible signal = negative result).
Selection of Lateral Flow Publications Citing antibodies-online
Important Targets in Lateral Flow Assays Development
---
References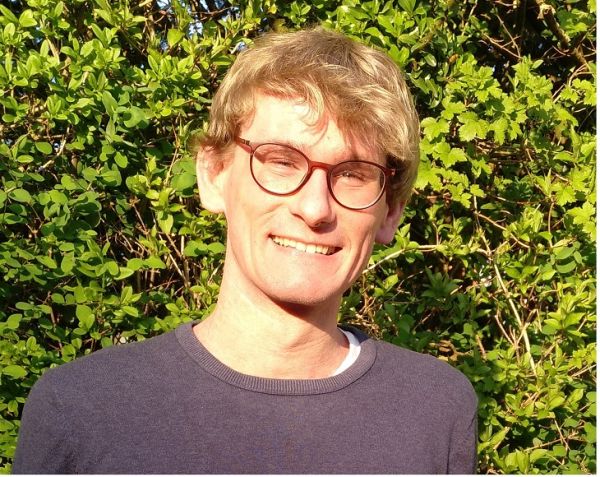 Julian Pampel, BSc
Content Manager at antibodies-online.com
Creative mind of antibodies-online with a keen eye for details. Proficient in the field of life-science with a passion for plant biotechnology and clinical study design. Responsible for illustrated and written content at antibodies-online as well as supervision of the antibodies-online scholarship program.
Go to author page