Over the course of the last years reproducibility in life science research and antibody reliability have become urgent topics. More than 50 % of scientists state that they eventually need to purchase several antibodies in order to get a new experiment for them to work properly. Even reproduction of previously published experiments is often stymied by antibodies that fail to specifically recognize their intended target or by inconsistent antibody performance.
Across biomedical research, the resulting waste in materials, time and money is vast — costing an estimated US$350 million annually in the United States alone1. Various projects have emerged to approach the problem 2.
As the largest marketplace for research antibody reagents with more than 1.6 million products and customers in over 50 countries, we have introduced the Independent Validation Initiative(IVI) to actively approach the problem3.
The IVI was launched in July 2013 to independently validate commercial antibodies and ELISA kits. Our aim is to increase the transparency of product quality in the antibodies and ELISA kits market by providing exhaustive background information on how the product was applied in the experiment, while also allowing our customers to review results.
How does the Independent Validation Initiative Work?
The IVI is centered around core values of transparency, reproducibility, scientific integrity. We are committed to improving the antibody and ELISA kit market by providing independently collected, scientifically sound, and properly documented data for the products that we sell, which is why we set very high standards for independent validation data.
The Validation Process
We encourage qualified scientist to become part of the IVI by proposing a validation experiment for a recommended application. Once our Independent Validation team has the necessary information we determine whether to proceed and let you know within a few workdays. Upon approval, the validator carries out the validation experiment and sends us a report. After the experiment's conclusion and review of the validation report we reimburse the customer irrespective of the outcome of the validation provided the result is conclusive.
Once completed, customer validation reports will be displayed on our web site similar to those for the GLYT1 antibody for IHC or the Nucleophosmin antibody for Western blot. If you are interested in the initiative or need more information feel free to submit your own proposal.
Be part of our Validation Initiative
Validate one of our products and get back a full refund.
Testimonials
"I was actually surprised on how uncomplicated the validation took place.After contact, everything went quick and it was a pleasure to do this validation, especially with the benefit at the end (free antibody).We will for sure do this again if we need another antibody that was not tested before."
Sabine Schneider, Institute of Physiology, University of Bern
"My experience of the antibodies-online independent validation initiative has been entirely favourable. I was invited to participate after I received a prompt reply to a technical query I had submitted. Based on this information, I was able to optimise the conditions for my application of their antibody and I obtained much improved results. The data I uploaded for the validation report were generated in experiments done as part of an existing project without influence or interference from the company in any way. It was a simple process to negotiate a refund and antibodies-online offer flexible options for this, including credit for different antibodies of equivalent value from their catalogue. I would recommend the independent validation initiative and I would be happy to participate again in the future."
David J Barnes, Institute of Musculoskeletal Sciences, Nuffield Department of Orthopaedics, Rheumatology and Musculoskeletal Sciences, University of Oxford
"We strongly recommend using antibodies-online validation program since it is not only a feedback for customers but for manufacturers also. Very responsive, user-friendly service and procedure."
Matthias Klose, Institut für Medizinische Mikrobiologie, Virologie und Hygiene, Universitätsklinikum Hamburg-Eppendorf
"My experience of the antibodies-online independent validation initiative has been entirely satisfactory. The entire process is straightforward with a user-friendly service and prompt replies. The data I uploaded for the validation report were mainly standard experiments usually done for every new antibody we apply. Overall I asses this validation initiative and the associated process as very positive and I would be happy to participate again in the future."
Martin Voß, Institute of Biochemistry, Charité – Universitätsmedizin Berlin
"Within the antibodies-online validation program I tested nine antibodies, from which two did not recognize their target proteins. Choosing the right positive controls, I received a refund for all of them. I also would like to emphasize that the data published on the webpage is coming directly from the scientist. Overall it was a very positive experience and I have no doubt that I will participate in this program again, if I need an antibody that has not been tested yet."
Veronika Neubrand, Departamento de Bioligía Celular e Inmunología, Instituto de Parasitología y Biomedicina "López-Neyra", Granada
"Having now concluded several validations I can confirm that the process is truly independent. Refunding takes place quickly and uncomplicated. We anticipate to provide further validations in the future."
Adalberto Merighi, Laboratory of Neurobiology, Department of Veterinary Sciences, University of Turin
"It has been a very nice experience for us too! I will certainly keep in mind to contribute more validation project proposals related to our work in the future for our research needs."
Bin San (Vera) Chan, Okeanos Research Laboratory, Department of Biological Sciences, Clemson University
Rules and Restrictions
antibodies-online will offer a full refund for approved validation proposals only. Refunds will be issued once submitted validation data has been reviewed and approved. Not all validation proposals will be approved, antibodies-online reserves the right to reject validation data if it does not meet our standards, or the agreed upon qualifications and criteria. Participants agree to allow antibodies-online or its partners to view, edit, modify, and/or share any data submitted immediately and in perpetuity. For further questions send an email to independent-validation@antibodies-online.com.
References:
: "
Reproducibility: Standardize antibodies used in research.
" in:
Nature
,
Vol. 518
,
Issue 7537
,
pp. 27-9
, (
2015
) (
PubMed
).
: "
Reproducibility crisis: Blame it on the antibodies.
" in:
Nature
,
Vol. 521
,
Issue 7552
,
pp. 274-6
, (
2015
) (
PubMed
).
: "
Antibodies: The solution is validation.
" in:
Nature
,
Vol. 518
,
Issue 7540
,
pp. 483
, (
2015
) (
PubMed
).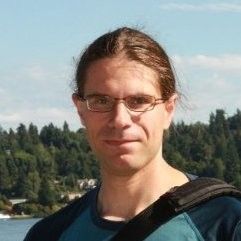 Dr. Stefan Pellenz, PhD
Product Manager at antibodies-online.com
Goal-oriented, time line driven scientist, proficiently trained in different academic institutions in Germany, France and the USA. Experienced in the life sciences e-commerce environment with a focus on product development and customer relation management.
Go to author page