Download our SARS-CoV-2 Handbook!
In order to overcome the ongoing COVID-19 pandemic it is essential to understand the underlying biology of SARS-CoV-2, the causative agent, as well as that of the host's response. We have compiled our COVID-19 related resources in one comprehensive handbook, along with a selection of our most requested related products.
Overview of SARS-CoV-2 lineages of concern and lineages of interest, the impact of their characterizing mutations and implications for neutralizing antibodies.
Overview of the most important SARS-CoV-2 Antibodies, Kits, Proteins
Many relevant pathways, Cytokine Storm, ACE2 Inhibition, SARS-CoV-2 Protein Interactome and more
58 pages Handbook, free download
Version 1.2 now available: Affinity measurement of neutralizing antibody clones CR3022, MM43 and MM117 to SARS-CoV-2 S protein in lineages of concern with focus on B.1.1.529 / omicron variant
SARS-CoV-2 Handbook: Table of Contents
antibodies-online proudly supports over 500+ COVID-19 R&D projects in diagnostics, drug discovery and basic research across more than 25+ countries. The SARS CoV-2 Handbook is a compilation of key COVID-19 resources assembled to advance the effort against the pandemic, including the SARS-CoV-2 life cycle, SARS-CoV-2 protein interactome, and the SARS-CoV-2 interferon antagonism.
Part one of the Handbook touches on the basic biology of SARS-CoV-2 and the host proteins involved in infection. Part two examines the factors contributing to the development of COVID-19. And Part three provides background regarding antibodies and immunoassays necessary for the study and diagnostics of SARS-CoV-2 and COVID-19. The Handbook gives you direct access to the antibodies and proteins used by our community of scientists to drive the world's leading COVID-19 work.
We appreciate the trust you have placed in our team to deliver the most relevant and highest quality products and hope you find this Handbook useful. We look forward to working with you to curb the ongoing pandemic through scientific discovery.
Table of contents
1. SARS-CoV-2:
SARS-CoV-2 Life cycle: Stages and Inhibition Targets
SARS-CoV-2 Structural and Non-structural Proteins
SARS-CoV-2 Mutations
SARS-CoV-2 Protein Interactome
Global Phosphorylation Landscape of SARS-CoV-2 Infection
2. Immune Response and COVID-19:
Human Leukocyte Antigen (HLA) in Adaptive Immune Response
B Cell Immunity
T Cell Immunity
SARS-CoV-2 Neutralizing Antibodies
Inflammasome
TLR Signaling
JAK-STAT Signaling
Complement System
SARS-CoV-2 Interferon Antagonism
COVID-19 Cytokine Storm
3. COVID-19 Diagnostics:
SARS-CoV-2 Proteins
SARS-CoV-2 Antibodies
Neutralizing Antibodies in Assay Development
SARS-CoV-2 / COVID-19 ELISA Kits
Anti-Human IgG & IgM Antibodies for in Vitro Diagnostics
More Resources on SARS-CoV-2 / COVID-19
Mutations Tracker, Lineages of Concern, Lineages of Note, Products
SARS-CoV-2 Life Cycle: Stages and Inhibition Targets
COVID-19 - Infection, Viral Replication, Inflammatory Response
Antigens for Kit and Assay Development
Supporting Reagents for COVID-19 Research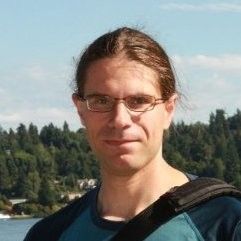 Dr. Stefan Pellenz, PhD
Product Manager at antibodies-online.com
Goal-oriented, time line driven scientist, proficiently trained in different academic institutions in Germany, France and the USA. Experienced in the life sciences e-commerce environment with a focus on product development and customer relation management.
Go to author page